Our AI model helps us determine a woman's risk of breast cancer with 90% accuracy
---
We'll help you understand your risk and make an action plan to prevent and detect breast cancer.
Learn more about breast cancer now!
Our team of Data Scientists, Doctors, and Researchers have published white papers
to help you understand the science behind breast cancer.
Take control of your breast health.
Take the Risk Assessment
We use machine learning to calculate your personal risk of breast cancer, based on demographics, lifestyle, medical history, family history, and more. Understanding your breast cancer risk only takes a few short minutes.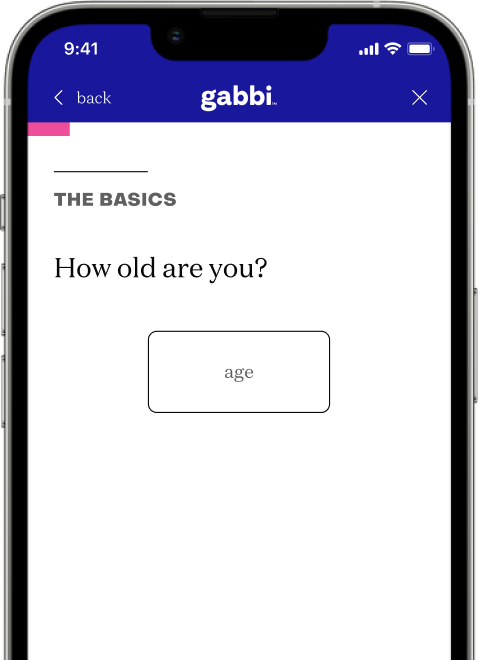 Learn Your Risk
Your individual risk of breast cancer is the vital piece of data that
unlocks your personalized prevention plan. All of your recommendations are tailored to your distinct risk profile, so you can focus on the preventative steps that are uniquely effective for you.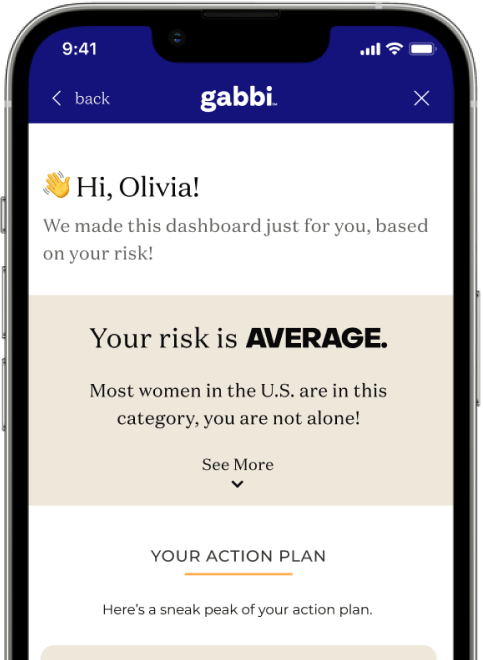 Get Your Action Plan
Now that you know your risk, it's time to do something about it: you'll receive a custom action plan to help you stay on top of prevention and early detection. For example, get reminders to conduct a self breast exam 
every month.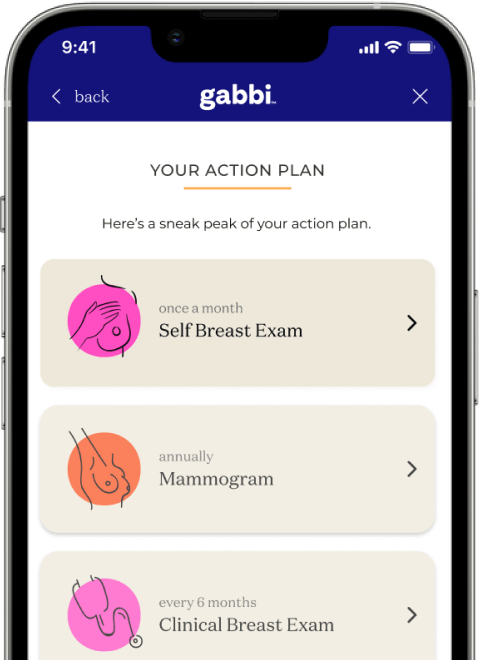 Chat with Gabbi
You're not alone: our expert team is here to help. Your Care Concierge can guide you through the complex healthcare system. Find in-network providers for preventative care, answer your questions about your risk, and get other support resources from our trained specialists.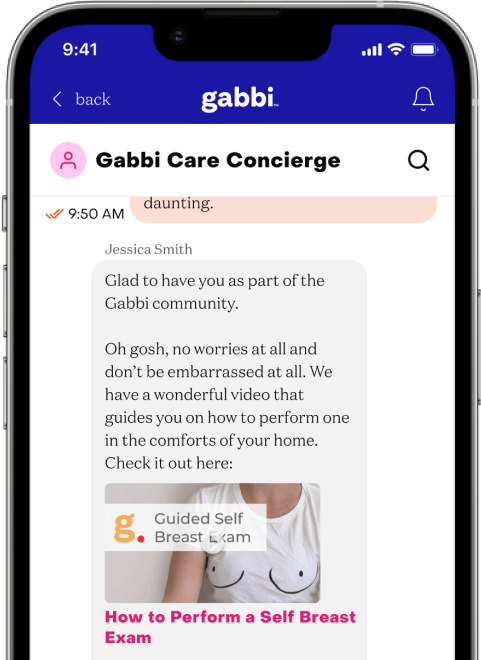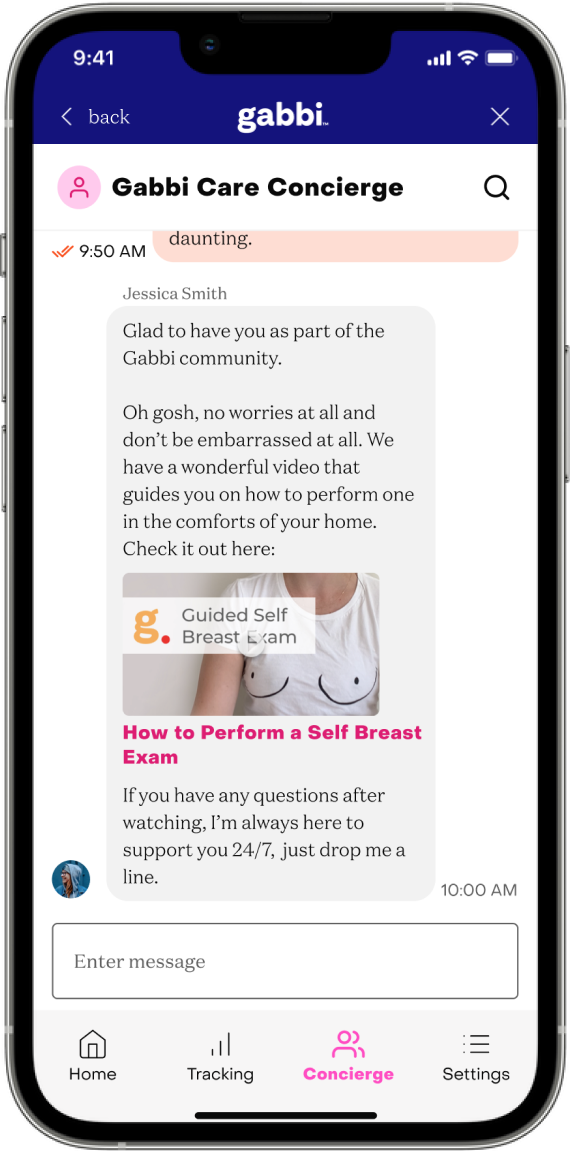 Gabbi Concierge: Help is a Message Away
We all know that the healthcare system is intimidating and complicated, which can often mean that women aren't proactive enough about their breast health. But now, Gabbi Concierge is here for you: ask any question, anytime, and get a personalized answer tailored to your risk and action plan.
Learn More
Are you ready to prevent late-stage breast cancer?